Romania plants for tomorrow
Starting with 2019, "Adoptă un copac" is part of the national campaign "Romania plants for tomorrow", initiated by Țara lui Andrei, OMV Petrom's social corporate responsibility platform.
Through this campaign, in the next 3 years, OMV Petrom supports the largest private planting initiative in Romania (1.5 million trees) in partnership with six NGOs recognized for their contributions to environmental protection, including ViitorPlus, through "Adoptă un Copac" afforestation program.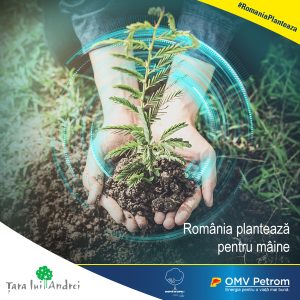 So far, with the support provided by the OMV Petrom company, we have planted on degraded lands or created new protective forest belts in three localities in Dolj County:
Bistreț: 2,5 ha – 12.500 saplings planted in the fall of 2019 with the help of 200 volunteers;
Breasta: 2,4 ha – 12.000 saplings planted in the spring of 2020 and 5 ha – 25.000 saplings planted in the autumn of 2020;
Celaru: – 15 ha – 75.000 saplings planted in the autumn of 2020, and 10 ha – 15.000 sapling planted in the spring of 2021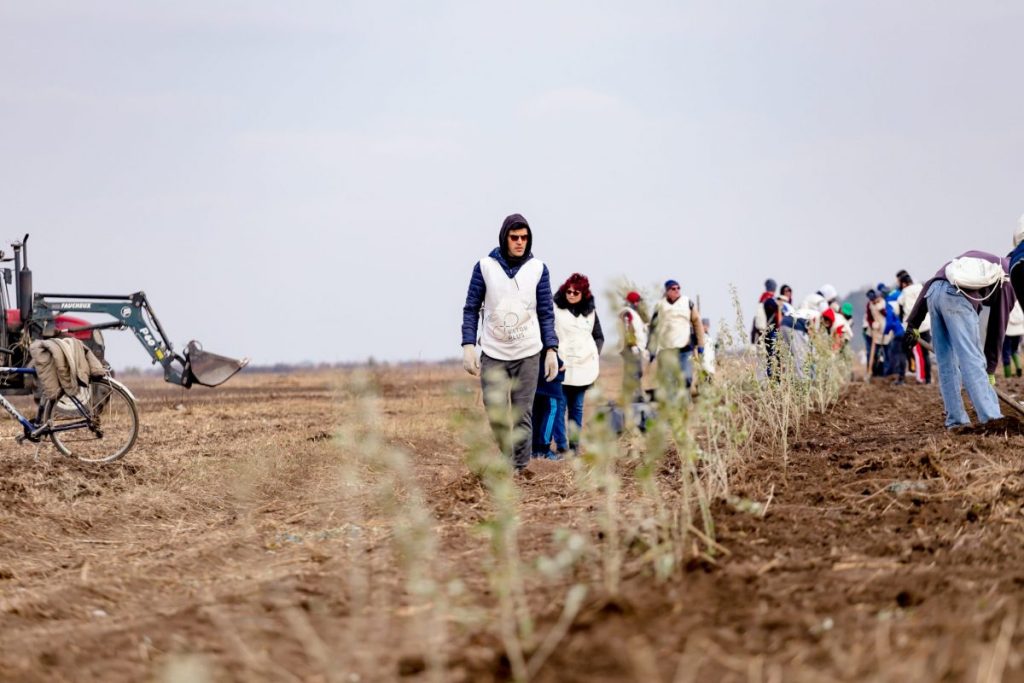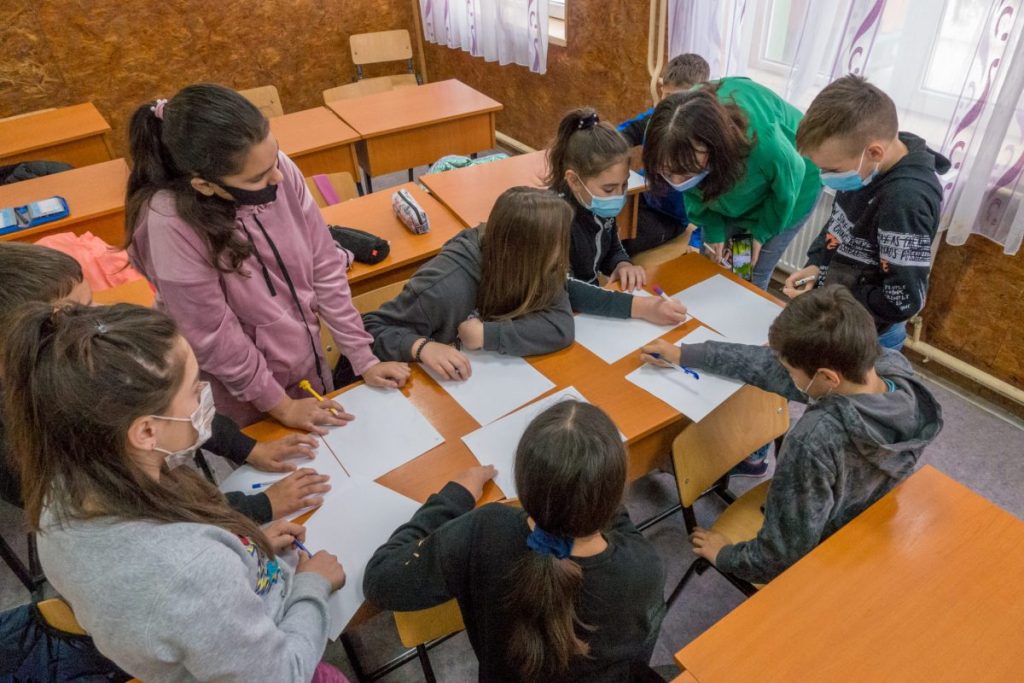 Results of educational sessions
In the fall of 2021, over 600 students from grades 0-8 benefited from educational sessions, supported by OMV Petrom, where they learned about forests and their importance. The schools where we carried out the educational activities are located in the communities where we already have planting actions in progress (Breasta, Bistreț, Celaru and Goicea in Dolj county) to inspire children with greater care and responsibility for forests and nature.
2020 "Adoptă un Copac" within "Romania plants for tomorrow" campaign